It has been a brilliantly busy month – alongside Stitchers inc's exhbition the studio has been buzzing with activity once more and I have loved working with new tutors and being able to finally fulfil the days that had to be rescheduled .
Jenny O'Leary was a highlight in October with her Batik Landscapes – she was an absolute pleasure to host – and everyones work was super – lots of techniques covered – so much so she is coming back next year with an extended version taking participants into fabric. I will publish dates next week.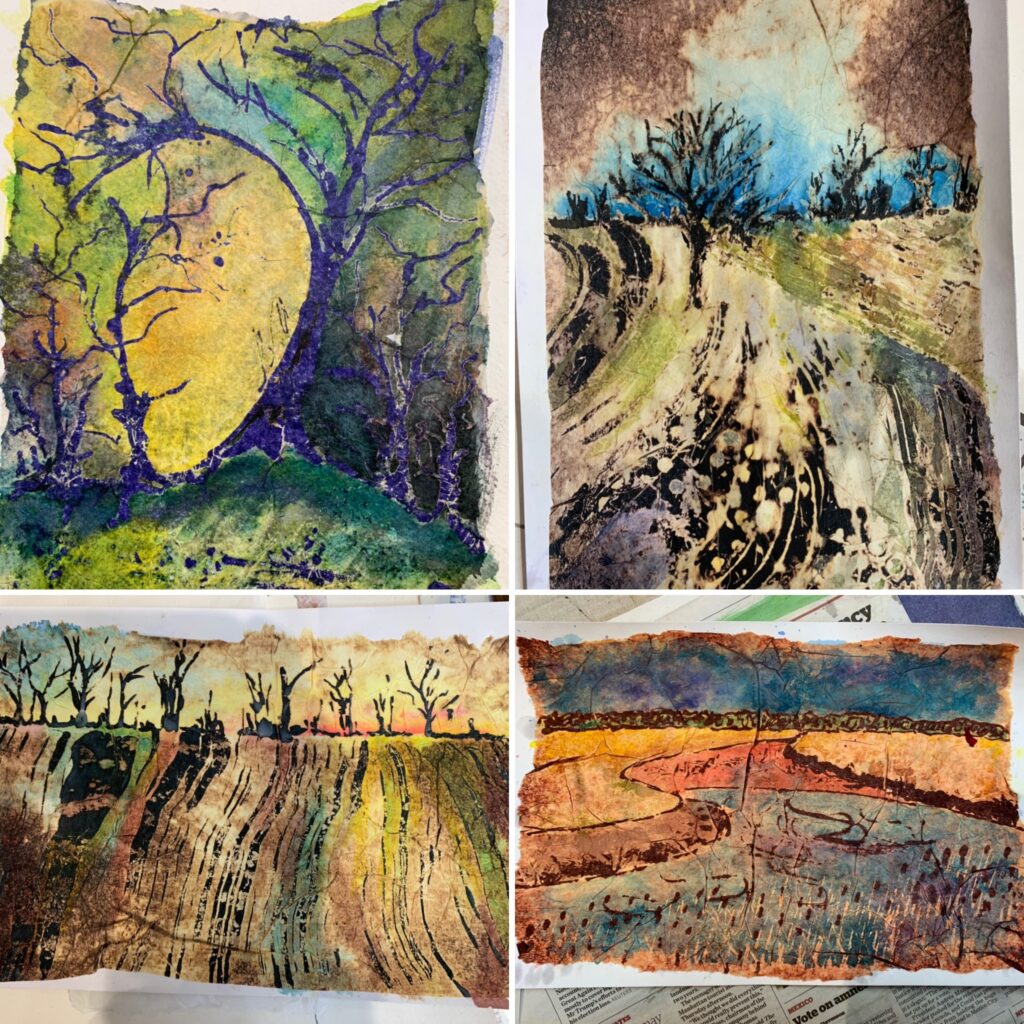 We currently have David Varney back in the studio with his Resin Artwork. I love his workshop – participants create three ready to hand pieces over two days – he has an ability to put every one at ease and seamlessly guides everyone to creating masterpieces with no prior experience of resin at all. Do get in contact if you would like to come in 2022 – he also has a one day progession workshop planned for those who have been before.
Janie Pirie, local coloured pencil artist extraodinaire, has just given me some new workshops for next year which are now on the website and look out for more soon.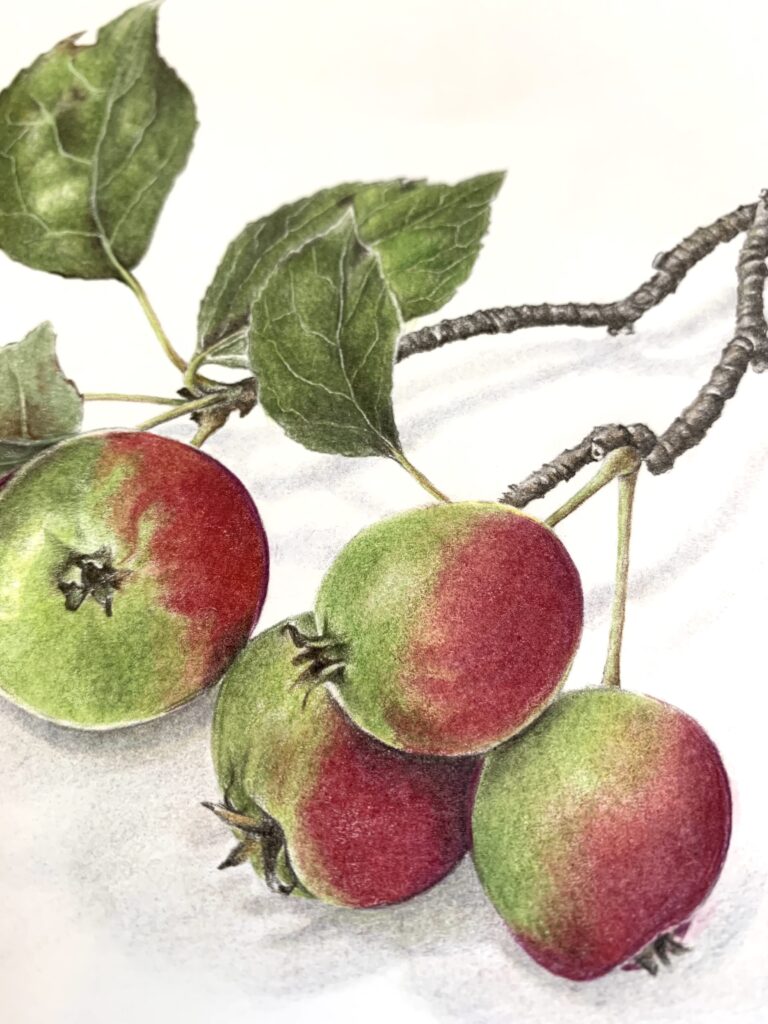 The fabulous Melanie Keating has given us her new 'Moth on Cloth' Workshop next year: https://alexandrawaylett.com/product/moth-on-cloth-with-mellymade-designs-new-2022/ and her new handstitch course is now up and running for June next year. This will be so much more than just traditional stitches..take a look at the project here: https://alexandrawaylett.com/product/a-little-book-of-stitches-with-melanie-missin-keating-new-course-for-2022/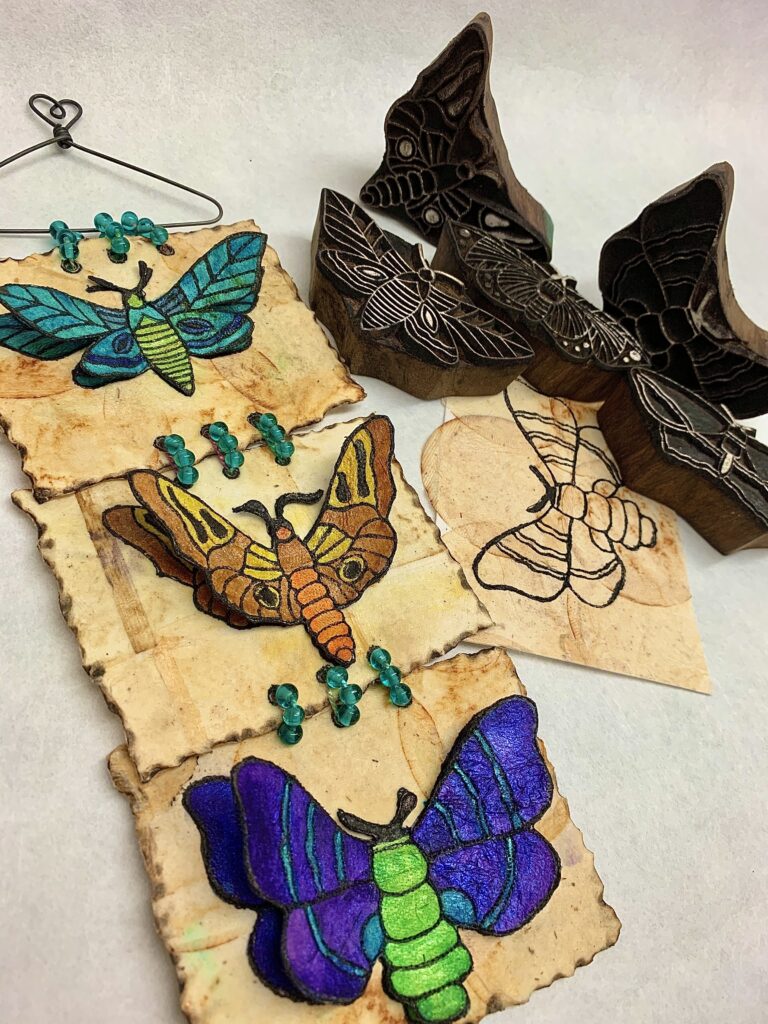 A 2021 Christmas Workshop:
Vikki Walsh is also back with her gorgous mice doorstops. You will produce a pair on the day from an array of fabrics that she brings. Our mice still grace our stairs and make me smile every day. Basic sewing skills required. https://alexandrawaylett.com/product/sat-on-park-bench-like-a-pair-of-tweed-book-ends/
I have updated the course availability list taking us to May 2022. If a workshop on the website is showing as full and you would like to come do drop me an email.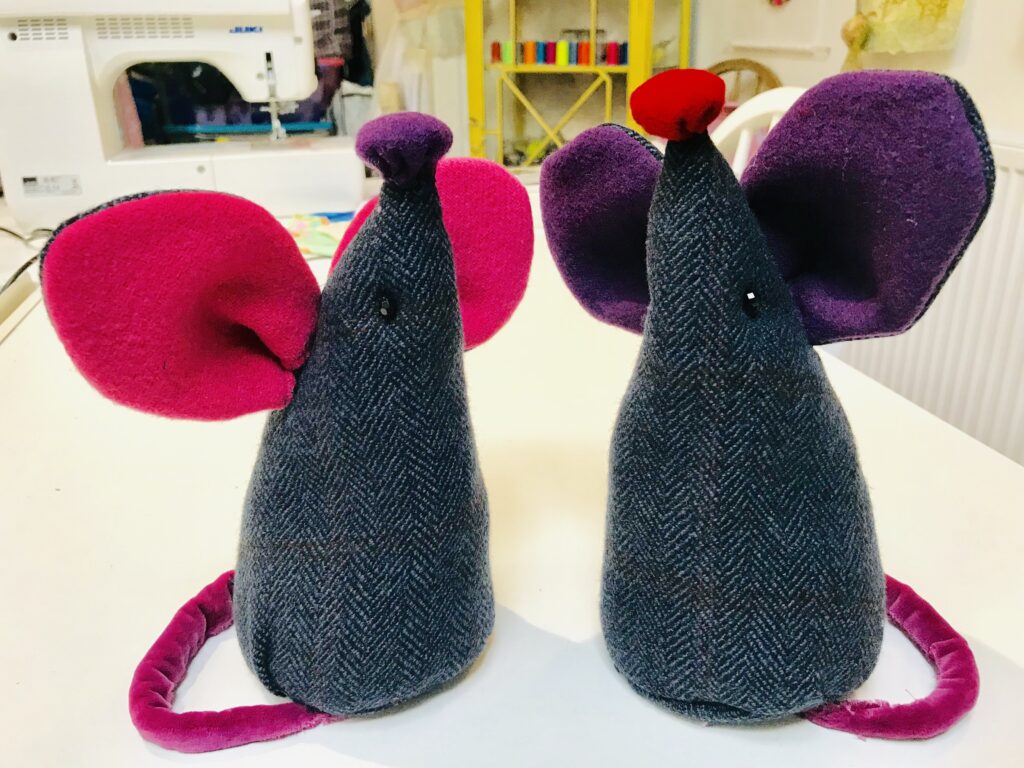 Workshops with availability 2021 – May 2022